Apr 5 2014
I will just pop a few links to links to do with the industry in Aotearoa (I will update this page over time as I come across more links I think are useful).

Film NZ is an extremely good site with info on NZ as a location for production and post production, all the info you need is here (it is the official info site for the NZ film industry). It also has news regarding government funding and incentives for getting projects going in New Zealand.

Funding
They invest in the development and production of NZ feature films; as well as promote and sell them. If you are a kiwi film maker, you will want to check out what funding options you might be able to pitch for as they have everything from short films and low-budget features to help grow new talent, all the way to investing in larger scale feature films.

A government broadcast funding agency that invests in diverse local television, radio, music and digital media for New Zealand audiences. If you want a TV show, series, mini-series or telefeature funded, these are the guys to talk to (often you will need a TV networks backing first).
This is the Arts Council of NZ and funds numerous projects, be it their fast response grant (up to $7500) through to their higher end Arts Grants (up to $65000), it is another possible source of funding for projects (larger projects are better suited to Film Commission though, …this is more aimed at short form and experimental art projects).
Te Māngai Pāho is a Crown Entity established to make funding available to the national network of Māori radio stations and for the production of Māori language television programmes, radio programmes and music CDs.
 Guilds and Associations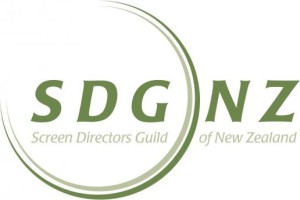 The Screen Directors Guild looks after the wellbeing of Kiwi Directors and Editors. If you are an overseas Director, in order to obtain a temporary working visa, you need to apply for a Letter of Non-Objection (which can be obtained on their site).
The New Zealand Film and Video Technicians' Guild Incorporated (NZF&VTG/The Techos' Guild) is a non-profit professional organization representing the interests of film and video workers and allied crafts in the New Zealand screen production industry. Basically most of the crew on a kiwi job will belong to this guild. If you are a foreign crew member looking to get a temporary visa to work in NZ you can get a letter of support from the guild to help your cause. They also have a number of good articles and their blue book is the code of conduct for crews on set in NZ.
The New Zealand Cinematographers Society was created to foster the art & craft of Cinematography in New Zealand for the benefit of all members, and the wider New Zealand Screen Production Industry.Providing forums for discussions on all aspects of cinematography. Acting as a point of contact between members and individuals, companies or like minded organisations involved in the New Zealand Screen Production Industry and serving as the international representative body for New Zealand Cinematographers.The NZCS membership meets regularly to discuss the issues and interests of Cinematographers, and it's membership is made up of professionals currently shooting the world over, as well as at home here in New Zealand.
The New Zealand Writers Guild is a professional association of script writers. They represent the professional interests of writers in the fields of film, television, theatre, radio, comics and new media. The Guild's members include most of the professional script writers working in New Zealand.
The Screen Production and Development Association (SPADA) is committed to the commercial and cultural health of New Zealand's independent screen production industry.
SPADA represents businesses involved in the screen production industry; including post-production, broadcasting, distribution, lawyers and service providers. SPADA plays a pivotal role in informing Government on policy that impacts the screen industry.
WIFT NZ, Women in Film and Television Incorporated, is an organisation with over 500 members working in film, television and associated industries which works to support growth and sustainability in the screen industries with a particular emphasis on equal opportunity and participation for women. WIFT NZ belongs to a global network and runs a full and varied programme of workshops, events, mentoring and internships; offers a varied range of purchasing discounts; issues a regular newsletter and provides networking, research, advocacy, information and support services.
NZ Actors' Equity is an autonomous part of the Media, Entertainment & Arts Alliance and is the industrial and professional organisation representing performers who work in New Zealand's entertainment industries.
NZ Tax Information For Screen Industry
The IRD is the government taxation body. The linked page includes information for people involved in the screen production industry. It has been developed in consultation with the screen production industry to ensure that it is relevant to those working in this area.