Apr 5 2014
I've decided to set up this page with links and blurbs for VFX places in NZ. Check them out. I have tried to include reels if they are on sites I can link to here.
This is a list that I can hopefully add to over time. Click on their logos to go to their webpages. If there is a company I have missed that does good work, let me know and I will add them. I'll quote mostly from their website blurbs but if I know them I will chime in with comments of my own.
Auckland

One of the earliest VFX companies established in New Zealand, PRPVFX has contributed to over 100 projects in the last 15 years and been nominated for an Emmy Award.
PRPVFX creates special effects for projects from the factual to the fantastical, including: feature films, short films, television series, theme park attractions, documentaries, music videos, commercials. PRPVFX will deliver the visual effects for your project on time and on budget.
These guys are the largest vfx company in Auckland (quite possibly second largest in NZ, …Weta being the giant of course). George Port startedand heads up  the company. He had been one of the people who set up what would become Weta way back in the early nineties (he worked a a comper on Peter Jacksons early film, 'Heavenly Creatures'). Some of the projects they have worked on include Evil Dead (2013), Skyrunners, Green Lantern, 30 Days of Night, Bridge to Terabithia, Spartacus, Legend of the Seeker, Power Rangers, to name a few.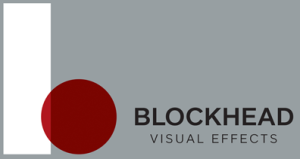 Blockhead is a boutique studio in Auckland, New Zealand providing visual effects for high end television commercials, films and other visual mediums. Drawing on years of experience both locally and internationally, Stefan Coory, Nigel Mortimer and their wonderful staff are Blockhead.
I worked with Stefan and Nigel early in our careers at a post production house, we all started out as editors and migrated into VFX. If you want good commercial work done, these guys are the good. Their showreel is here.

They are the largest post production facility (vfx being a part of that) running in Auckland at the moment with facilities are second to none, catering for all projects and budgets. On site they have 4 dedicated sound recording and mixing suites, 3 sound design suites, a foley room, a state of the art 5.1 surround sound mixing theatre (real D 3d stereoscopic projector in the suite), multiple avid and final cut edit suites, autodesk flame & flare visual effects suites, smoke online edit suites, and a baselight colour grading theatre.  With a highly experienced creative team, Images & Sound provides complete post production services for small independent productions as well as New Zealand's top rating TV shows, advertising, feature films, as well as award winning international productions.
I've known Steve Finnigan and Grant Baker a fair while and have done a few jobs with Grant over the years (including work on Spartacus). If you want a one stop shop from edit to sound mixing to effects to grading, to output for distribution, these guys are the best place to head in Auckland (plus they're a super friendly bunch too). Their showreel is here.
Albedo VFX is a leading New Zealand based visual effects house specialising in Digital Matte Paintings, 3D Environments and Virtual Sets. They work on a wide range of visual effects shots for TV commercials, television series, cinema and interactive media. From the early stages of a project, Albedo works closely with the producer/s and director to help plan and design the visual effects so that their use maximises the on screen production values while remaining efficient from a budgetary and logistical standpoint.
Cause+FX is an artist owned and operated visual effects company based in New Zealand's beautiful city of sails, Auckland. From the dynamic flare of the commercial world to the methodical precision of episodic TV and feature films, they have the post experience to make your production extra special, while having a laugh or two along the way. Their Showreel is here.
Digipost is New Zealand's most experienced post production and visual effects company, dedicated to working with local and international clients to bring to life their creative endeavours, delivering the highest quality services to the film, advertising and television industries. Their 2 Flame and 1 Inferno suites are capable of working in all resolutions up to 4K. They have many third party sparks, providing the basis for a virtually endless choice of effects and looks for your particular project. They have three supporting Flare seats, multiple Nuke seats, and the ability to scale up quickly as required. The Baselight TWO systems are a key component of Digipost's DI pipeline. The theatre has a Christie 2K projector equipped for Dolby Stereoscopic 3D, with 2.4m x 4.26m cinema screen, and Dolby® Surround Sound. Their showreel in here.
Home to a team of experienced and highly skilled artists that seamlessly blend the disciplines of design, animation and live action to create attention grabbing motion-graphics, quirky, compelling character animation or complex photo-real visual effects.
Yukfoo Animation is an animation house that does a broad range of animation projects, predominately commercials but also some webisode and other longer form mixed media projects.
Cirkus Animation is an NZ/New York Animation House which does some great work across a broad spectrum of styles (from pure animation to cg and live action integration.
Deep Animation is another North Auckland based 3d animation company that produces high-end animation for the film, television and the advertising industries
Oktobor Animation has worked on many transmedia, interactive, and CG-animated projects – including some series seen in over 400 million homes all over the world such as Nickelodeon's Emmy Award-winning shows "The Penguins of Madagascar" and "Fanboy and Chum Chum", "Kung Fu Panda: Legend of Awesomeness", the hilarious buddy-comedy "Robot and Monster", and the all new "Monsters vs Aliens".
Wellington
Weta Digital is a world leading visual effects company based in Wellington, New Zealand. They provide a full suite of digital production services for feature films and high end commercials, from concept design to cutting edge 3D animation. Their team of digital artists are world-leaders in all areas of visual effects production, including animation, motion capture, crowd generation, modelling, compositing, and film scanning and recording.At Weta Digital, creativity reigns supreme. Their crew works in a relaxed atmosphere that belies their ferocious work ethic and professionalism. It's the creative skills and commitment of their crew that keep the New Zealand-based company at the forefront of digital filmmaking, in Hollywood and around the world.
Here is not so much a reel as a behind the scenes of Hobbit2:
Below is a reel for Weta Workshop (practical FX, props, prosthetics and costumes) that has a lot of the shots Weta Digital worked on as well.
OhuFX is a collective that Frank Rueter set up to service the vfx needs of clients, …for those not in the know, Frank is a compositing guru who has worked on a crazy amount of high end feature film projects (for likes of Digital Domain and Weta)  and knows the tech side of the business as well as the artistic side. I have had the pleasure of attending a workshop he ran and can highly recommend his teaching as well as his compositing and tech/pipeline set-up skills (he unraveled and coded up a pipeline solution for a company I was working with on Spartacus). Frank also set up the Nukepedia  (http://www.nukepedia.com/) which is the go to site for free info and resources is you composite using Nuke.
Park Road is Peter Jackson's post production facility, which as well as having all the editing, grading and sound mixing facilities, it also has a dedicated VFX department, with an array of software programs including Nuke, Shake, After Effects, Maya, Cinema 4D and others. We offer 2D Compositing, Paint and Cleanup, CG Particle Effects, and Set Extensions/Replacements. Most recently they completed work on over 1000 shots for The Hobbit: An Unexpected Journey and The Desolation of Smaug, and over 50 shots on Taika Waititi's latest feature/mockumentary What We Do in the Shadows, which premiered at Sundance January 2014.
3DCGI is a company with over 20 years experience in providing computer generated imagery and visual effects to the feature film, television and games industries. Combining traditional knowledge and aesthetics with next generation technical advancements in digital technology, they are committed to delivering superior quality results with an artistic edge to meet today's fast–turnaround production environment.
Clips from some of their projects can be found here.
Their team is the heart of their company, passionately creative, courageous and always striving to deliver excellence. Each of our team members has specialist skills in digital effects, 3D character animation, motion graphics and environmental matte painting. They have expertise in both commercial and long form production. They specialize in interpreting areas of science, aeronautics, historical, engineering and medical concepts into visualizations for both corporate and entertainment purposes. Key areas of knowledge include space, dinosaurs, prehistoric and extinct organisms, astronomy and cosmology. They have used this expertise to work with a variety of clients including National Geographic, the Discovery Channel and the History Channel.
Teaspoon Films is an animation company with a strong emphasis on character driven pieces. They have done animations for TV commercials, music videos, film titles and motion graphics projects for clients worldwide.